Dave's Guitar Shop will open a new location in March in Marshfield's downtown!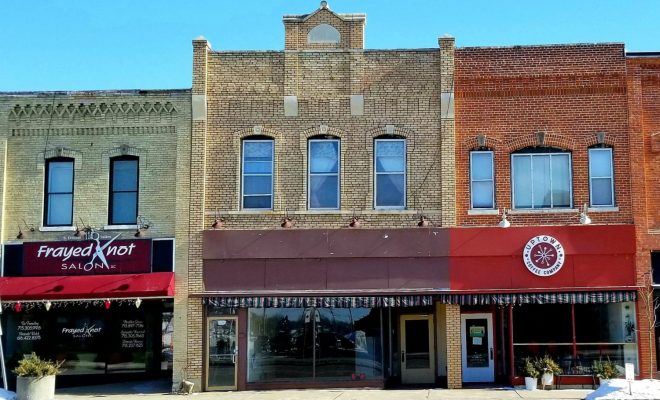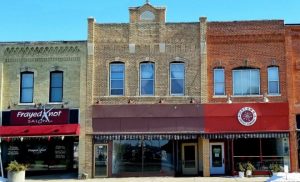 MARSHFIELD — Dave's Guitar Shop has opened a new location in Marshfield's downtown.
Dave's Guitar Shop has locations in La Crosse, Madison, and Milwaukee.
"Customers include guitar legends and recording artists such as Eric Clapton, Billy Gibbons (ZZ Top), Joe Walsh (Eagles), Eddie Vedder (Pearl Jam), Vince Gill, Faith Hill, members of Pink Floyd, Little Big Town, Everclear, REO Speedwagon, and Def Leppard," a shop release stated.
"However, Dave's Guitar Shop doesn't cater only to the rich and famous. With more than 2,500 guitars for sale, there is something for everyone."
The store offers guitars and amps from Fender, Gibson, PRS, Hamer, Rickenbacker, Gretsch, Ibanez, G&L, Victoria, Vox, Peavy, Matchless, Crate, Savage, Ultrasound, Martin, McPherson, Larrivee, Taylor, Guild, Ovation, Alvarez, Washburn, and more, with "something for beginners, experts, and collectors."
"We are so excited about this new location," said founder Dave Rogers. "I was born and raised in Marshfield, so this new location is very meaningful to me."
Rogers' Marshfield connection grew even stronger by bringing on familiar faces from the local music scene, such as Scott, Rhonda, Zach, and Montana Smith, to work at the Marshfield location.
"Our whole family loves music, and we are just thrilled that Dave's Guitar Shop is coming to Marshfield and that we get to work with them," said Rhonda.
Dave's Guitar Shop will open a temporary location next door to Uptown Coffee Company at 119 S. Central Avenue, Marshfield, while Chris and Erin Howard renovate 4,000 square feet for Dave's Guitar Shop's permanent Downtown Marshfield location. This permanent location is across the street from where Rogers bought his first guitar when he was 10 years old.
"We have always thought Marshfield's downtown could become a tourist destination. Dave's Guitar Shop is the kind of business that will draw people from hours away. This is going to be so great for our entire community," said Erin.
"I of course had heard of Dave's Guitar Shop before we started working with them," said Chris. "But I didn't know that Dave was from Marshfield. It literally gives me chills to think that he is returning to his childhood hometown."
Rogers moved from Marshfield to La Crosse in the late 1970s, and in 1982 opened his first guitar shop in a 400-square-foot location that was previously a dentist office.
"While Rogers has remained true to his humble beginnings, his current Dave's Guitar Shop in La Crosse features 21,000 square feet. People from all over the world come to buy, trade, sell, or just to marvel at the enormous inventory of guitars and amps. The La Crosse location also features Rogers' ever-expanding personal collection of 700 vintage guitars and 200 amps. This priceless collection represents a lifetime of collecting guitars and is open to the public to view," the release added.