Roehrborn's Berry Patch Opening Day
Tue, June 21, 2022 @ 8:00 am

-

5:00 pm
Roehrborn's Farm
Opening date June 21,2022
PLEASE READ ALL INFO ON HERE.
Hours are from 7:30am to noon ,and then 4pm to 6 pm. EXCEPT Tuesday June 21,2022 those hours are 8amish till noon. Evening unsure of yet. Weber's farm store hours of selling are 9am till 1pm or till we sell out.
On Tuesday June 21st at 7:20ish they will be having a special prayer, and moment of silence for past owners Erv&Rae followed by meet and greet, and cake with drink. Everyone is invited even if you are not picking that day. Not sure on parking that day either the road or will have you drive into the farm in a field. To follow that day.
Prices are as follows. Pick your own $13.00 5qt pail. Pre picked are $19.00 5qt pail. Pre picked berries are only available at Weber's till 1pm after that call the farm to see if we have any left for the day. 715 384 4847
When driving to the field there are slow 10mph signs. Please follow those as there is cross traffic, and customers and don't want anyone hit or hurt. Thank you.
W
hen assigned to a row please stay on that row and not pick on others. I know it's hard to not pick a nice one next to you. Please be respectful of others. Thank you.
Please no smoking in the fields we don't want a fire in the field. You are more than welcome in the grass strips.
If you have kids please watch them. No running up and down the rows smashing berries. Thank you.
Water jugs are provided at each end along with toilets if you need them.
C
ash or check only. No debit/credit cards.
Please be cautious
walking in the field. Some tractor ruts from a wet spring.
O
nly use 5qt pails ours or yours. Also be responsible for your pails in the field when done with one put it in your vehicle.
F
or any other info please call the farm at 715 384 4847. When they are picking we don't have time to look at our cell phones so please call the farm number.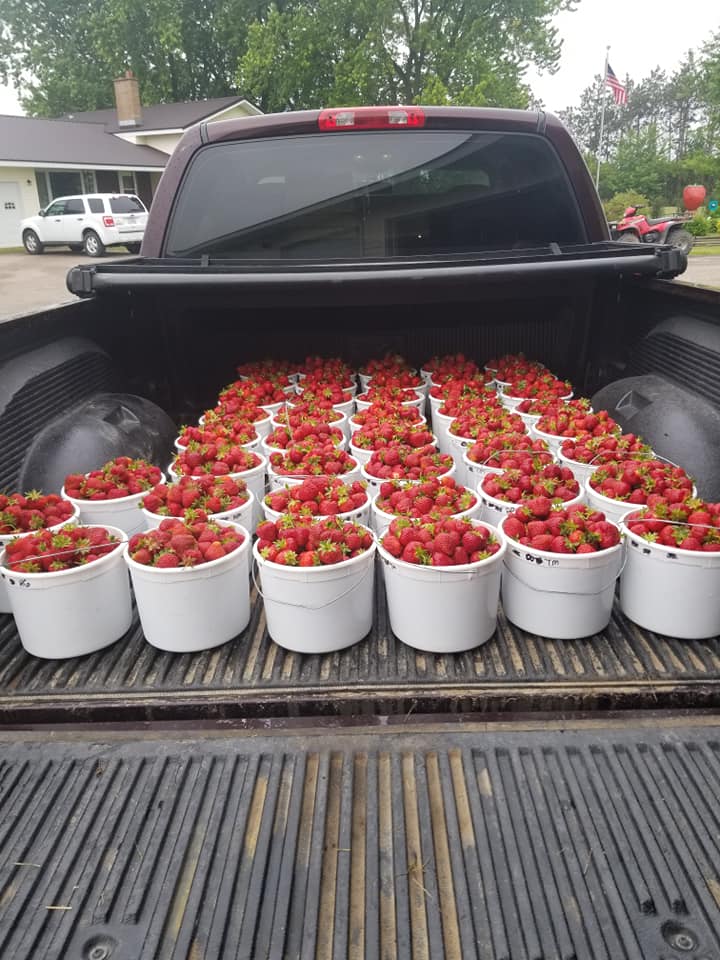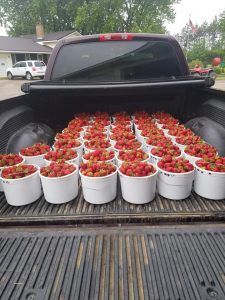 Looking for more events in central Wisconsin? See our full calendar of events for Marshfield, Wood County, and Marathon County here.