Legendairy Dairyfest Reverse Parade
Downtown Marshfield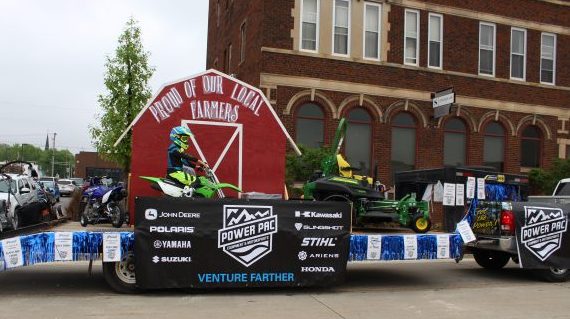 Dairyfest is in it's 40th year and plans are underway to hold a "reverse" parade on Central Avenue. This year's theme is "Dairyfest is Legendairy," which is perfect for our community's special anniversary celebration.
The Dairyfest 2021 parade is going to be more spectator interactive. Rather than watching the parade units drive by, you'll have the opportunity to stroll* amongst the parked floats on Central Avenue. This is being done in order to provide a safe and responsible activity for everyone. *note: wheelchairs, handicapped accessible units, non-motorized bikes, or skateboards are allowed. No motorized licensed vehicles will be allowed.
Don't miss this opportunity to showcase your youth group, organization, or business by promoting what you do and celebrating the agriculture industry. Complete a parade application by Thursday, May 27, 2021. To get your parade unit registered, download a printable application or submit an on-line application.
Please direct all inquiries concerning Dairyfest to MACCI.
Related Events
Looking for more events in central Wisconsin? See our full calendar of events for Marshfield, Wood County, and Marathon County here.