Dairyfest
Fri, June 3, 2022

-

Sun, June 5, 2022
Downtown Marshfield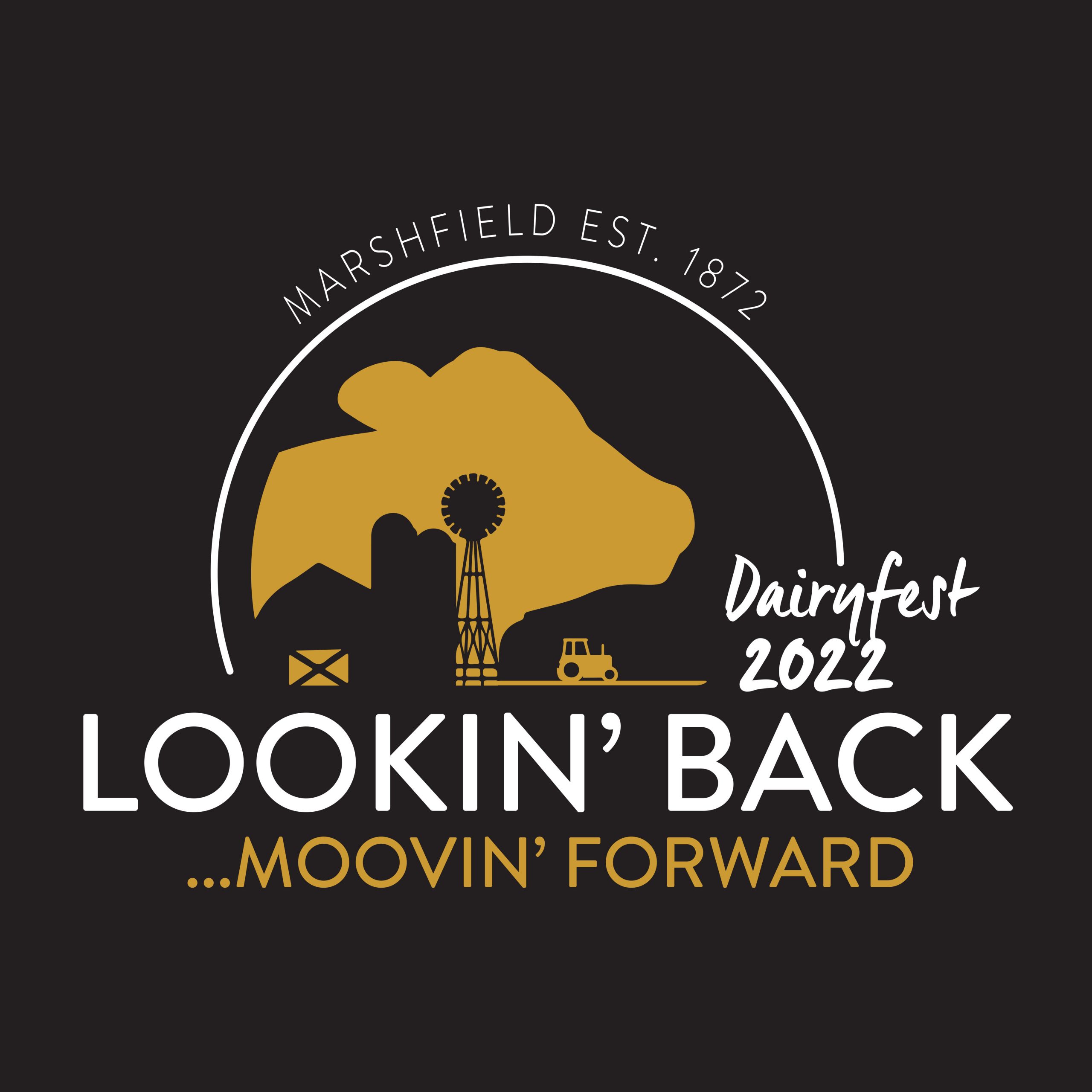 As the City of Marshfield celebrates their 150-year anniversary, Dairyfest 2022 will be "Lookin' Back and Moovin' Forward." This will be the 41st annual festival, a tradition the community looks forward to being a part of each year, held in Marshfield, Wisconsin the weekend after Memorial Day.
Head to the Wenzel Family Plaza Thursday, June 2 for the Kick-Off to Summer & Giveaways at 3:00pm! The ceremonial start of the water fountain along with a Vandehey Waters and Wisconsin Dells Giveaways!
This year, Dairyfest kicks off Friday, June 3 with the Dairyfest Breakfast being served to nearly 2,000 people. The menu consists of a special scrambled egg, complimented with hot coffee, ice cold white or chocolate milk and much more. As attendees enter the breakfast located in the Expo Building at Central Wisconsin State Fairgrounds, they are welcomed with festive music and familiar faces. Carry-out orders will be available for pre-orders only. The first 1,000 attendees will get to take home a commemorative, ceramic coffee mug. Later that day, Picnic in the Park will be held back in Columbia Park. Pack your own picnic lunch or purchase food from several delicious food trucks and non-profit organizations. Children's games and activities and the Marshfield Civic Band will also perform. Friday's activities after the Dairyfest Breakfast kick off with Food Truck Friday at 11:00am in Columbia Park & Wenzel Plaza. Picnic in the Park at Columbia Park from 5:00-8:00pm with food trucks, inflatables, petting zoo, coin & candy hunt, educational games by Richfield 4-H, Reis Martial Art, Main Street Conservatory of Dance and Marshfield Civic Band. Friday Fun Night at Wenzel Family Plaza from 6:00-9:00pm with food trucks, outdoor games and live music by The Heart Shaped Roosters (a tribute to Nirvana) at 6:00pm, and Cullah at 7:00pm.
Saturday's activities are jam packed and begins with siblings Ashley McCauley and Jordan Wolf looking to reach new heights as they make a run for the World Record Book for tallest stilts! Head to the Fairgrounds between 6:30-7:00am to watch! Additional fun activities include a traditional parade that starts at 11:00am, pie and ice cream social at Upham Mansion from 10:00am-3:00pm, downtown scavenger hunt, learn about the latest in advances it the agriculture and dairy industry at Ag Innovation Alley 10:00am-4:00pm in the BMO parking lot, see the Spudmobile, and more family activities in the Wenzel Plaza for Center City Fun Day 10:00am-4:00pm, and food trucks galore to tempt everyone's taste buds.
In the evening, head over to Nutz Deep II for an outdoor beer garden and music.
In addition, there will be a softball tournament, and disc golf tournament as well.
Check out marshfieldchamber.com for a complete list of activities as the event approaches!
Related Events
Looking for more events in central Wisconsin? See our full calendar of events for Marshfield, Wood County, and Marathon County here.