Central Wisconsin State Fair 2022
Tue, August 23, 2022

-

Sun, August 28, 2022
Marshfield Fairgrounds Park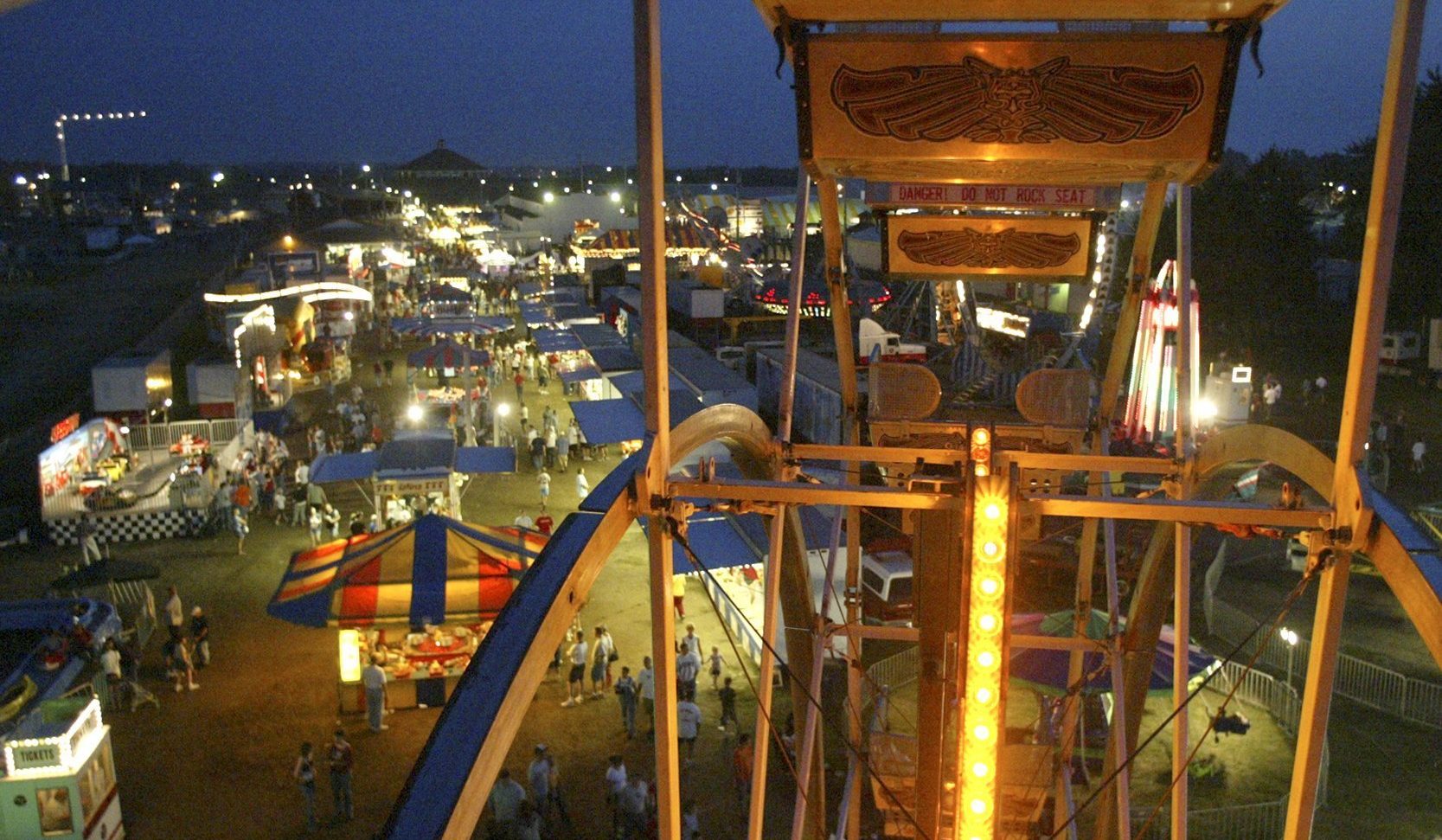 There's no better way sendoff summer than spending a week at the Central Wisconsin State Fair, August 23-28, 2022 at Marshfield Fairgrounds Park – Where Traditions Are Treasured & Memories Are Made! Bring the whole family out to see 4-H and open class exhibits, free grandstand entertainment with gate admission, midway carnival rides and games, commercial exhibits and special programs, fair food, and beer gardens. Rock out in the grand stand to the sound stylings of up-and-coming artists and classic favorites. Visit centralwisconsinstatefair.com for the complete schedule of activities and entertainment.
Featuring:
North American Midway Entertainment
Nicks Kids and Barnyard Adventure Show
Pedal Tractor Races
Family Fun
Music
Monster Trucks
Pie Auction
Animal Exhibits & More!
Tuesday, August 23
Junior Livestock Shows starting at 8:00 AM – Jer Lang Show Palace
Junior Poultry Judging starting at 9:00 AM – Small Animal Barn
Carnival – Noon-Close
Dress-A-Cow 6:00 PM – Jer Lang Show Palace
Wednesday, August 24
Junior Dairy Show Starting at 8:00 AM – Jer Lang Show Palace
Horse & Pony Starting at 9:00 AM – Horse Ring
Carnival – Noon-Close
Market Sale Starting at 6:30 PM – Jer Lang Show Palace
Thursday, August 25
Junior Dairy Show, Showmanship at 8:30 AM – Jer Lang Show Palace
Horse & Pony Judging starting at 9:00 AM – Horse Arena
Livestock Switch over starting at 2:00 PM
Friday, August 26th
Gary Allan performing at 7:30pm Gates will open at 6:00pm.
VIP Tickets: VIP is a specified section in front of the stage. A limited amount of reserve – able chairs will be provided.
Tickets includes: two beverage tickets and snacks (21 and over only). Additional beverages available in the VIP sections.
Ticket Price for everyone: $75.00 per person (Includes Gate Admission)
Get tickets here:
www.centralwisconsinstatefair.com/p/getconnected/entertaiment/ticketing-information/fridays-entertainment?fbclid=IwAR0c4eot14ms6E6sXrPxj1aFDzz-JKlZqn1xwqcXCdmjTMiGjioaG1GZvvc
Related Events
Looking for more events in central Wisconsin? See our full calendar of events for Marshfield, Wood County, and Marathon County here.