Celebrate Spring in Marshfield Craft & Vendor Fair
Sat, May 6 @ 9:00 am

-

3:00 pm
Oak Avenue Community Center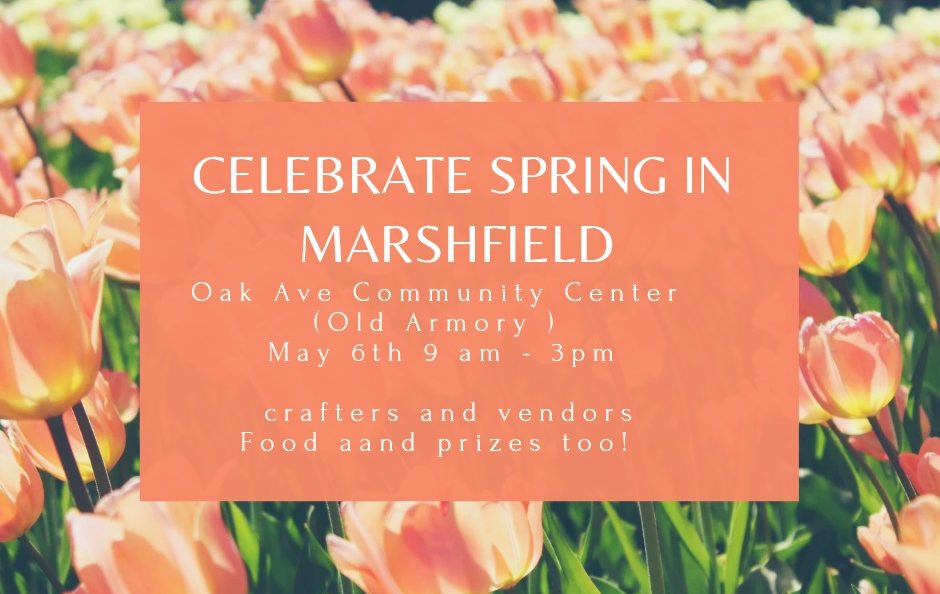 The Old Armory in Marshfield will be packed full of crafters and vendors waiting to show you their new spring creations! Lots of great options. Plus food and prizes!
Right now any company not already paid for is available to whoever pays first.
Brewtiful Coffee – Melissa Meyers
C MY ART – Christine Yesko
Color Street – Chellen Wright
Epicure
Handmade cards – Rita Marcott Navarre
James Ford Wood Creations
Jess And Drew – Jessica Lynn Andrew
McDowell Bling (Paparazzi) – Kayla McDowell
MP Kollman – Marge Kollmansberger
Norwex – Jan Bell
Pampered Chef – Julie Traxler Vehrs
Renees County Crafts – Renee Sternweis
Scentsy – Rachael Haupt-Harrington
Small Town Gift Barn – Jennifer Martin
Tastefully Simple – Christy Shrader
Thirty-one – Amy Bell
Tupperware – Mag Skiba Hephner
Related Events
Looking for more events in central Wisconsin? See our full calendar of events for Marshfield, Wood County, and Marathon County here.