Bridge @ Wolak @ LuCille Tack Center
Fri, February 25, 2022 @ 7:30 pm
$30
LuCille Tack Center for the Arts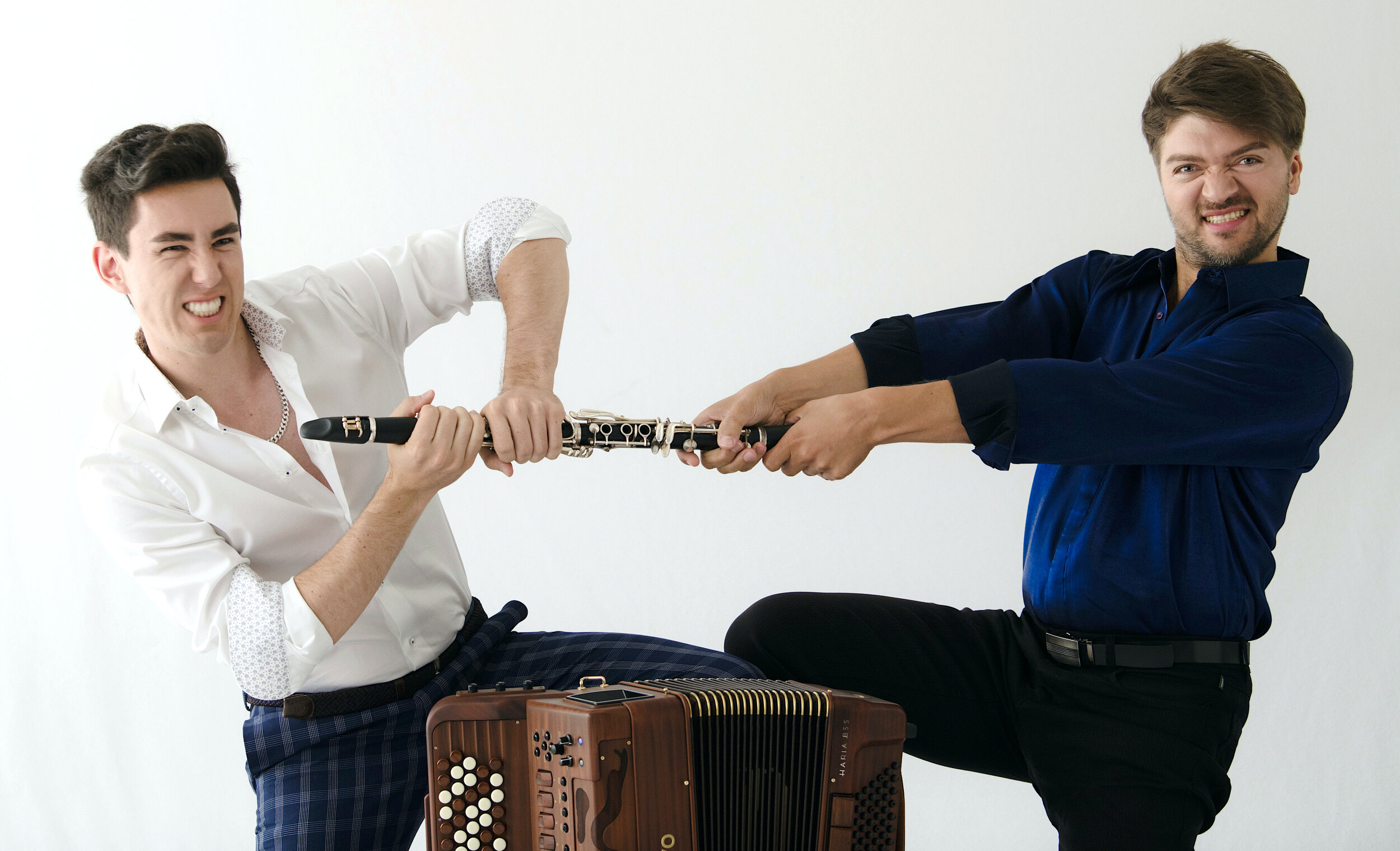 Friday, February 25, 2022 at 7:30 pm
Reserved seats $30
A button accordion and a clarinet – not the flashiest of instruments. If you choose to experience the dynamic duo known as Bridge & Wolak, however, you'll never associate these instruments with "boring" again. Taking songs from the radio, classical, jazz and folk genres, they fuse a variety of flavors into a unique blend of now/contemporary. With stunning virtuosity, endless dry wit and lighthearted banter, Bridge & Wolak have been called the "Victor Borges of the 21st Century," and there is no doubt that Michael's digital accordion and Kornel's clarinet will create a spectacular evening to be remembered for a very long time!
Website: bridgewolak.com
Related Events
Looking for more events in central Wisconsin? See our full calendar of events for Marshfield, Wood County, and Marathon County here.