39th Annual Dairyfest – To Be Rescheduled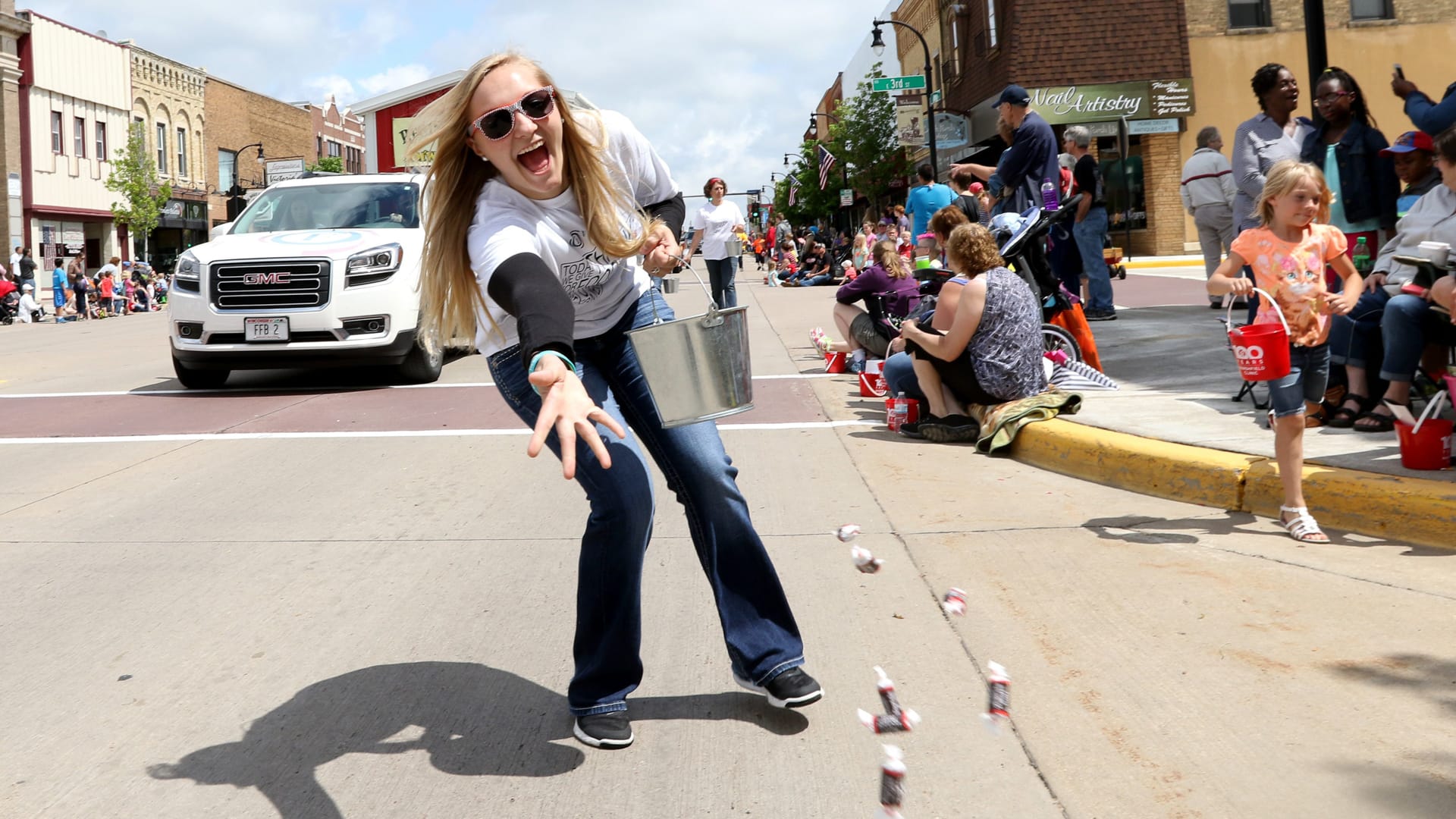 For Dairyfest rescheduling information and updates, please visit: http://marshfieldchamber.com/dairyfest-event-being-rescheduled/ 
All inquires regarding rescheduling must be directed to Marshfield Area Chamber of Commerce & Industry ONLY.
Various Marshfield Locations
Marshfield is proud to present its 39th Annual Dairyfest event. This community tradition provides fun for the whole family during these dairy-licious days. It kicks off with the Mayor's Breakfast on Friday, from 5:30 a.m. -9:30 a.m. at Marshfield Fairgrounds Park. The weekend celebration includes a downtown parade, kids' entertainment, food, old-fashioned picnic and movie in the park, softball tournament, and annual "Cheese Chase" (5 and 10 mile runs, 2-mile walk, NO CHEESE CHASE FOR 2020). Visitors from around Wisconsin and neighboring states frequent this event, which has seen as many as 20,000 dairy lovers. List of daily activities can be found at marshfieldchamber.com.